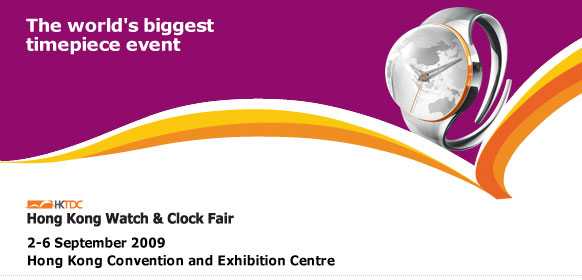 Best Choice for Timepieces
For buyers of watches and clocks who want the widest possible range of choice, there is really only one choice - the HKTDC Hong Kong Watch & Clock Fair 2009. With over 760 exhibitors from 19 countries & regions in 2008, this is the largest watch & clock trade fair in the world. The size of the fair makes it a major sourcing hub and its prestige makes it a major networking event. Over 17,000 visitors came to the 2008 fair, representing 99 countries & regions, including many significant industry players.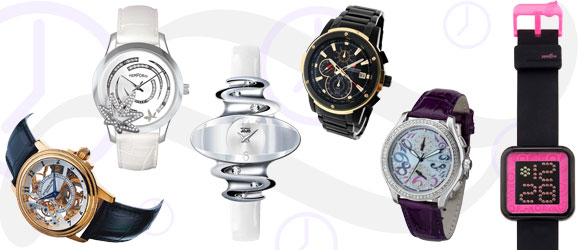 Top Brands Showcased
Brand Name Gallery returns in 2009. This is the place to find brands with strong consumer appeal and recognition in collections which are design-driven.

Though the fair itself has a 27-year history, and this is the tenth appearance of Brand Name Gallery, it never stops improving. In 2009 Brand Name Gallery has been opened up to raw space exhibitors who can customise their stands, making the Gallery even more exciting. In another innovation, Brand Name Gallery will be open to the public on the last day of the fair, giving exhibitors the opportunity to access to direct feedback from the market.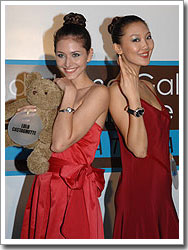 Special Highlights
New zone for premium products
The fair presents the inaugural Pageant of Eternity. The high-end complete timepieces on display and the handsome decor of the Pageant of Eternity contribute to the upscale ambience of the fair.
Asian Watch Conference
The 2009 Asian Watch Conference is eagerly awaited by industry players. A broad range of expert views on important topics including the latest developments in the global watch market, design trends and brand building will be presented.
Hong Kong Watch & Clock Design Competition
Returning for its 26th edition, the Hong Kong Watch & Clock Design Competition once again encourages gifted designers to challenge convention and thrill us with their ground-breaking watch and clock models. Winning entries are on display throughout the fair period.
Helping Hand Gets You to Hong Kong!
Avail yourself of our US$10m Buyers¡¦ Incentive Programme and take the opportunity to attend the HKTDC fairs. Subsidised packages smooth your path to Hong Kong, where you can connect with quality exhibitors from around the world. For further information, please contact HKTDC office nearest to you.





Today's Action
Pre-register before 11 August 2009 for buyers from outside Hong Kong and 26 August 2009 for local buyers ¡V to receive a FREE admission badge by mail.



hktdc.com Customised Sourcing Service
Now you can locate the right products you need by getting a list of relevant exhibitors with booth numbers and product photos at the fair. Look for this friendly sign at the fairground.




Rebecca Tse
Manager, Marketing Communications
Exhibitions Department